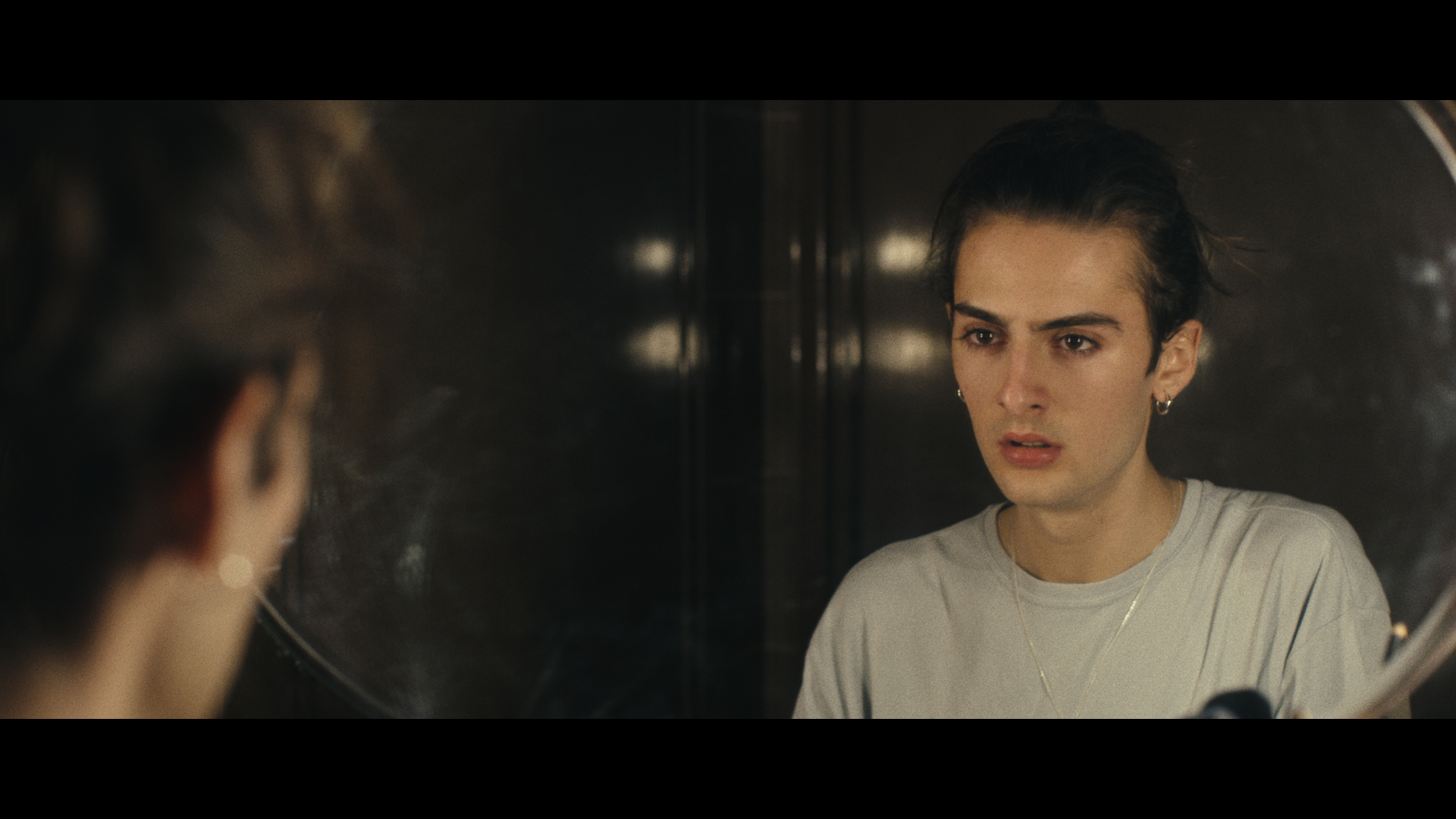 Créée il y a 20 ans, dans le cadre de la promotion des droits humains et des libertés fondamentales, l'Inter-LGBT œuvre au quotidien pour lutter contre les discriminations fondées sur les mœurs, l'orientation sexuelle ou l'identité de genre. L'action de cette association, qui regroupe toutes les sensibilités de la communauté LGBT, couvre 3 dimensions : porter assistance aux membres de la communauté, faire avancer les institutions (via la proposition ou l'aménagement de la loi) et interpeller la Société Civile.
Cette année, l'Inter-LBGT a décidé de communiquer largement sur le sujet des jeunes personnes trans. A l'instar des adultes trans, iels continuent d'être discriminé·e·s et persécuté·e·s. Iels comptent parmi les communautés subissant le plus grand nombre d'agressions verbales et physiques, y compris les meurtres.
En effet, 85% des personnes trans seront agressées au cours de leur vie.(1)
Pour évoquer ce sujet de société, l'association, en collaboration avec l'agence TBWA\Paris Dan Paris et Wanda Paris, a décidé de lancer tout un dispositif de communication structuré autour d'un film « Je t'aime ma fille » et d'un site web soutenonslespersonnestrans.fr pour à la fois interpeller et accompagner.
Le film « Je t'aime ma fille », produit par Wanda Paris et post-produit par TBWA\Else, joue la carte de l'émotion pour saisir et interpeller le grand public.
En s'appuyant sur la relation d'un père et de sa fille trans, l'objectif de la campagne est de faire prendre conscience au grand public que sans le soutien de son entourage, un.e enfant ou adolescent.e trans pourra très difficilement surmonter les épreuves de la vie, et notamment les agressions dont iel risque d'être victime dès le milieu scolaire.
Ce film bouleversant emprunte une fausse piste pour un impact encore plus fort et se clôture sur une data choc et sur un call to action, « soutenons les personnes trans » qui est à la fois la plateforme digitale visant à accompagner les parents, les proches et tout un chacun s'intéressant aux personnes trans. 
#SupportTransPeople
(1) IDAHO Report – July 2014 Arnaud ALESSANDRIN and Karine ESPINEIRA, in partnership with 'République et diversité' and commissioned by Paris City Hall.
CREDITS
"Love you, my girl"
Client : InterLGBT
Agency : TBWA\Paris
Advertising managers : Aurore Foursy, Clémence Zamora Cruz, Elisa Koubi, Luka Mongelli, Virginie Combe
Agency manager : Charlotte Mascart
Executive Creative Directors : Faustin Claverie & Benjamin Marchal
Art Director : François Claux
Copywriter : Swann Richard
FILM
Head of TV : Maxime Boiron
TV Producer : Mathilde Nanot Lachkar
PRODUCTION : WANDA PARIS
Director : Guilhem MACHENAUD
Producer : Olivier DUBOCAGE
Head of photography : Arnaud SCHULZ
Production manager : Benjamin ZORRILLA
POST-PRODUCTION TBWA\ELSE
Post-producer : Elise Gamboa
Video editor : Stéphanie Pelissier
SOUND PRODUCTION TBWA\ELSE
Head of Music and Sound : Olivier Lefebvre
Music and Sound Producer : Fanny Mithois
Sound engineer : Eliot Just, Vendôme Uhl
WEBSITE : DAN PARIS
Project lead : Justine Chevalier-Voguet
Head of prod : Guilhem Vacher
UX : Ombeline Reininger, Yann Lupion
DA : Emmanuel Cloarec
Project manager : Glenn Pezier
Developers : Tristan Le Moigne, Thomas Ogier, Sidney Bourgalle, Marion Ott, Maurice Nguyen