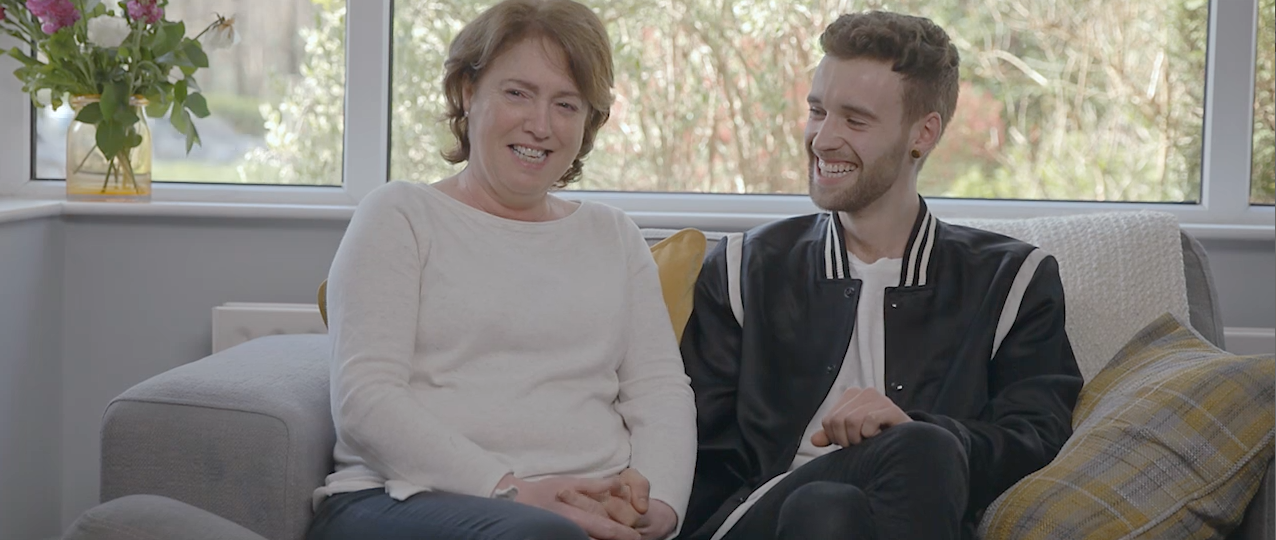 Nationwide launches one-off #GotThisFromMum spot for Mother's Day For many of us, our mothers are the most important figures in our lives whether it is raising us, shaping us, a shoulder to cry on, being the voice of reason and yes, occasionally, a walking ATM. This is why Nationwide Building Society, as part of its ongoing 'Voices Nationwide' campaign with VCCP, created a special campaign for this Mother's Day under the banner #GotThisFromMum.
It started out as a social campaign encouraging people to take to Facebook and Twitter to post about something they got from their mums. Examples given included quirky habits or old fashioned values; dusty heirlooms or a love of items, such as sparkles, gin, French films, Italians and even Stoke City Football Club.
Posts were fed into VCCP's live newsroom, where they were then turned into poems - written live on site by one of Nationwide's spoken word artists. So far, over 50 poems have been written over three days and sent back to sons and daughters across the country to give to their mums. A select few have even been turned into short films, performed to camera by poets, including SugarJ Poet and Laurie Bolger.
But it didn't stop there! To make Mother's Day even more extra special, the campaign culminated in a one-off TV spot, aired on the day, where we saw the live reaction of Mo, a mum in Belfast, to a poem written especially for her by Laurie Ogden with the help of Mo's son, Gavin. The spot was filmed in Mo's home in Belfast on Saturday morning, the day before Mother's Day, and then edited, sound designed and graded overnight.
As is the signature characteristic of the Voices Nationwide campaign, the spot is largely unscripted, bar the poem itself which was written by Laurie. As a result, what the audience sees is truly authentic, natural and uninhibited. And, most importantly, they hear the authentic voice of someone speaking up for what they believe is important – in this case, their mum.
Jim Thornton, Deputy ECD at VCCP who co-directed the spot with VCCP producer, Greta Wynn Davies, said:
"We are consistently looking for ways to make the Voices Nationwide campaign feel as spontaneous and authentic as possible, and to truly represent the voices of ordinary people. Helping Gavin voice just how much he loves and owes his remarkable mum felt exactly the kind of subject this campaign should feature, and keeping it a surprise for Mo as close to Mother's Day as we could, by shooting it the day before, is about as spontaneous and authentic as it gets. Not to mention completely and utterly bonkers. And now I'm off for a lie-down. A long lie-down…."
Sara Bennison, Chief Marketing Officer at Nationwide commented:
"The Voices Nationwide campaign has had a big impact for us. We wanted to challenge ourselves to do something very special, giving voice to how one man feels about his mum and saying thank you to all the mums who are building society, nationwide everyday. I'm so proud of and thankful to everyone who helped us pull it off - shoot to on air in only one busy day."