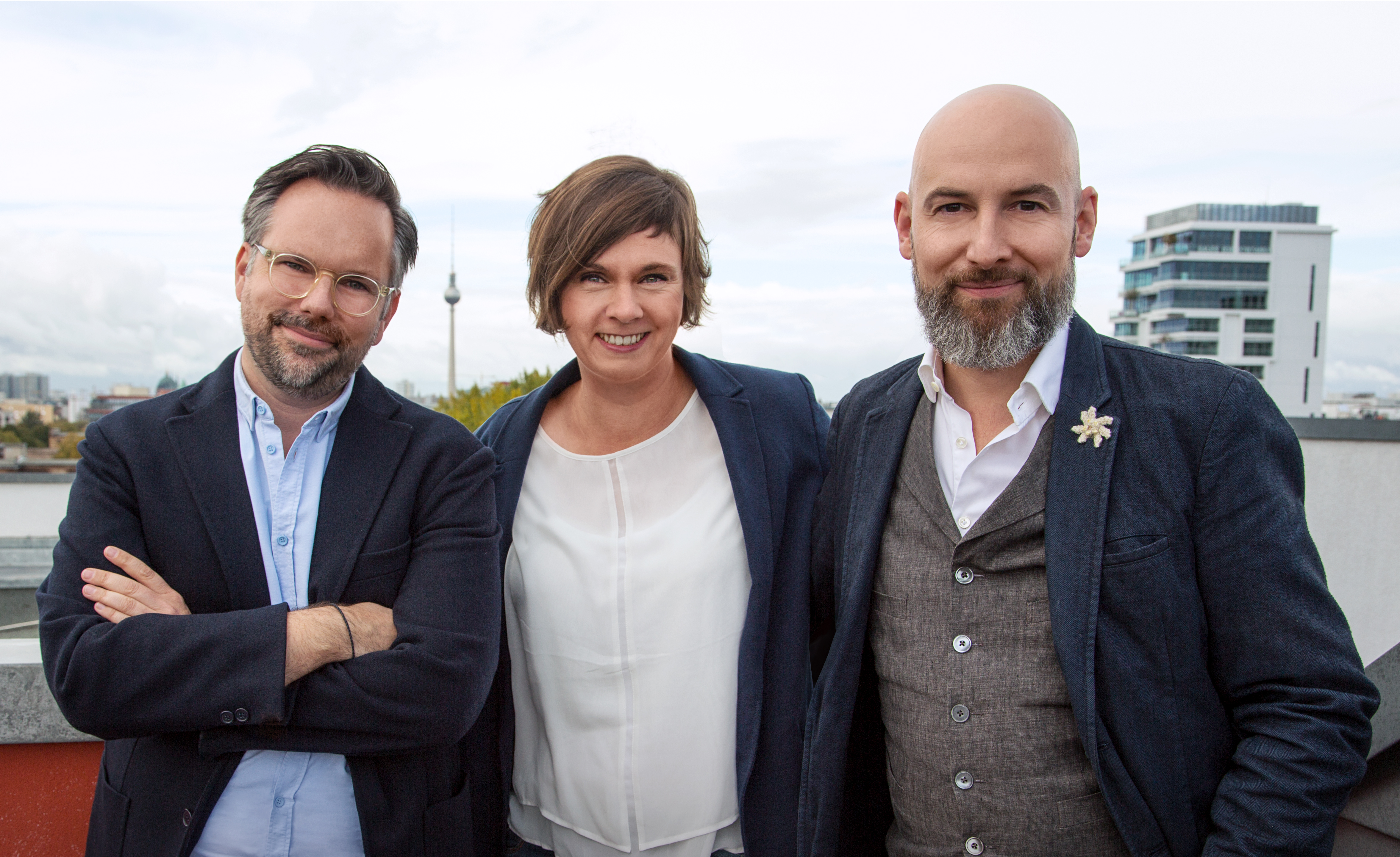 The international agency network VCCP has bolstered its key German agency with a new management line-up. Robin Karakash, Carsten Fillinger and Wiebke Dreyer will lead the 55-person, Berlin-based agency. 
Berlin, 1 Nov 2016- Carsten Fillinger joins the agency as Chief Creative Officer. The 44-year-old was previously Executive Creative Director and a member of the management team at Scholz & Friends in Berlin, working on clients including Innogy, Montblanc and DKV. Fillinger was also instrumental in the development of the Content Unit at Scholz & Friends and is highly regarded as a creative leader with a strong integrated perspective. "VCCP convinced me with their strong International proposition and their British challenger-mentality. Instead of What if?, at VCCP it is Why not?," says Carsten Fillinger.
"We were particularly looking to strengthen our brand experience and branded content offering" says Managing Director Robin Karakash "and Carsten is exactly the right man; he combines creative excellence with a background in digital brand management and an unbeatable wealth of experience in content marketing."
In addition to Carsten Fillinger, Strategy Director, Wiebke Dreyer, also joins the management team. Dreyer joined VCCP Berlin in 2009, leading the brand and communication strategy for clients such as BMW Motorrad, mobile.de and ING-DiBa.
"We believe it only works if it all works. This not only calls for the orchestration of the brand experience along the customer journey, but also the continuous collaboration between both the agency and client.", says Wiebke Dreyer.
The philosophy proves to be working. VCCP Berlin won an Integrated Cannes Lion this year for their work for Europe's largest newspaper,BILD, and became the lead agency for ING-DiBa.
And the first creative challenge for the leadership team is already on the horizon, following the recent news that Canon has consolidated its European account into VCCP, following its decision to appoint one lead integrated agency throughout Europe.