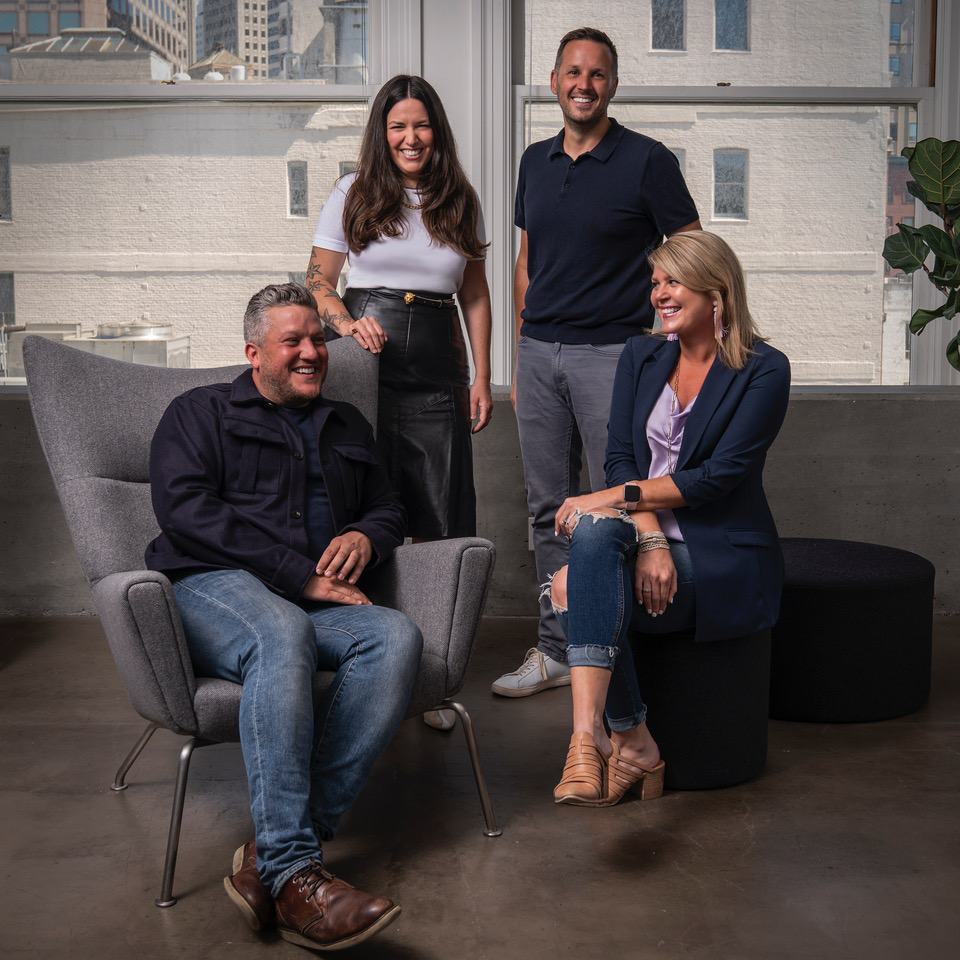 Independent agency Venables Bell + Partners today announced the promotions of four longtime employees: Mary Johnstone has been named Associate Partner, Chief Operating Officer; Gavin Jones has been promoted to Managing Director; Raquel Bedard has been named Head of Agency Resourcing and Workflow, and Justin Pitcher becomes Head of Brand Management. In these expanded roles, they will continue to work closely with VB+P Partners and department heads in leading all facets of the agency's operations, client relationships, business, culture, and team development. These promotions come at a time of significant growth for VB+P, as the agency has recently solidified twelve new client partnerships. 
"2021 has been a banner year for VB+P.  In addition to welcoming an unprecedented number of new clients, we've delivered breakthrough work across our roster, expanded our offering, and achieved our ambitious goals related to DEI. Mary, Gavin, Raquel, and Justin have been instrumental in helping us seize on our current momentum, and I have no doubt that putting them in these key roles will drive even more growth and opportunity for the agency moving forward." said Partner and President, Kate Jeffers. 
As Associate Partner, Chief Operating Officer, Mary Johnstone will lead VB+P's internal operations, DEI efforts, recruitment, and talent development, with a particular focus on supporting employees' holistic experience at the agency. Since joining VB+P in 2012, she has made a tremendous impact, most recently as Associate Partner/Head of Talent, in shaping the agency's thriving and inclusive company culture and developing highly supportive HR benefits and policies. This includes a fully comprehensive parental leave program that has become an example to others in the industry. 
Gavin Jones has been promoted to Managing Director, where he will oversee the development of VB+P's broad capabilities and business units, and related growth opportunities. He will also chair the agency's leadership team. Gavin has filled a variety of roles in his seven years with VB+P, most recently as Co-Head of Strategy, where he led the agency's Campaign Architecture discipline and integrated channels strategy efforts and developed the agency's social, digital, and branded entertainment capabilities. Gavin has been behind some of VB+P's most award-winning ideas and campaigns for clients including Audi of America, Chipotle, Westin Hotels, Reebok, 3M, and REI. 
As Head of Agency Resourcing and Workflow, Raquel Bedard will be a strategic partner to all of the agency's Department Heads, ensuring the right mix of skill sets, experiences, and personalities across the agency in order to deliver on current workload and creative ambitions. She most recently led VB+P's in-house production unit Lumberyard as Director of Operations and oversaw the development of its disciplines and workflow systems, as well as team recruitment. Since joining VB+P in 2012, Raquel's been a key leader in the expansion of Lumberyard's services to deliver on a variety of clients' needs, from large-scale global productions to quick-turnaround, efficient solutions for emerging businesses. She's also helped launch and develop VB+P's social media division. 
Finally, Justin Pitcher has been elevated to Head of Brand Management. In his 10 years with VB+P, he's been instrumental in developing strong partnerships with a variety of clients including Chipotle, 3M, Audi of America, and MillerCoors, and driving exceptional work and outsized impact on their behalf. In his new role, he will continue to fulfill Group Brand Director duties, as well as oversee the Brand Management discipline at VB+P and the growth and development of its team. Justin is valued as an exceptional leader who brings relentless optimism, highly strategic solutions, and a wicked sense of humor to all client relationships and team endeavors.